Ever since HBO Max released the first promotional image from "Sex and the City" spinoff "And Just Like That..." in early July, fans and fashion obsessives have been dissecting the returning characters' looks, sans Kim Cattrall's Samantha.
Is Carrie her stylish old self? What's the consensus on Miranda's silver-gray hair? And doesn't Charlotte just seem very Charlotte in her blouse, pencil skirt and micro Lady Dior handbag?
The hype around the photo -- and every snapshot teased since -- is testament to the original show's cultural clout. Running on HBO from 1998 to 2004, SATC radically changed the conversation around female sexuality, friendship and modern-day womanhood (although, two decades later, some critics have suggested that not everything has aged well). Just as importantly, the show redefined the role fashion could play in a TV series -- and influenced how we dress along the way.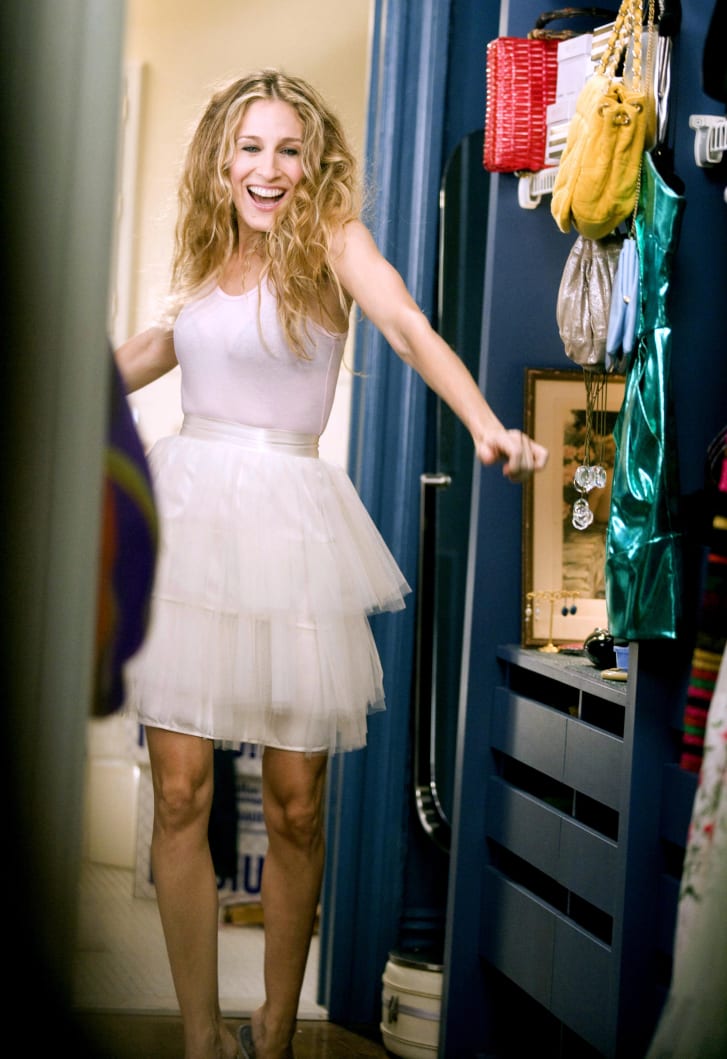 The show was the first to name-drop designers and brands on a regular basis," said Cameron Silver, a fashion stylist and vintage expert in a phone interview. "It taught a generation about designer fashion, and had a tremendous impact on our knowledge of style. Many viewers learned how to say the name Manolo Blahnik by watching the series."
Over the years, Carrie's tiered tulle skirt, Miranda's bucket-hat-and-hoodie combo, Samantha's crop tops and Charlotte's preppy dresses have seeped into our collective consciousness. The four best friends' sartorial choices were often eclectic, expensive and envelope-pushing, and they inspired some of the most notable fashion statements of the past two decades, like the naked dress, exposed bra straps and sweatpants with heels.
But without SATC's longtime costume designer Patricia Field at the helm, can her successors, Molly Rogers and Danny Santiago, emulate the fantasy closet that defined the original series?
Here are five takeaways from what we've seen so far.
A missed opportunity for nonconformist dressing?
The looks revealed so far offer a mixed bag of styles. There are hits: Carrie's voluminous polka-dot skirt by Carolina Herrera, Charlotte's Emilia Wickstead shirt dress and Miranda's matching silk tie-dye blouse and skirt by Gerard Darel.
But there are misses, too. As put-together as every outfit appears to be (in what is, admittedly, a relatively small sample of costumes), none really break new ground -- something the original show did consistently. Kim Cattrall's absence also leaves us speculating what Samantha's take on sexy 60-something dressing (she was older than the other characters) might have added to the show.